It is time to disclose to you, what are the most popular leadership and management articles published in ManageMagazine in 2021?
This list is based on the number of times articles have been read by you. As always, the list is dynamic and changes over time as articles published some time ago are prone to get more exposure and so gain greater readership than recently published articles.
While this list points you in the direction of exceptionally great articles from extraordinary authors, it also conveys knowledge about what 'stirs' in leadership and management and what are some hot topics in this field right now. Here it goes:
MOST POPULAR LEADERSHIP AND MANAGEMENT ARTICLES 
#1 

Author: Christian Vogtlin
No surprises at the top of the list: Professor Vogtlin takes the lead another year with his amazing article about what is responsible leadership. In this article, he tells us how to be responsible leaders and illustrate the profound positive results of being just that.
When leaders care, the result is committed and inspired employees who are much more concerned about the primary goals of the organization than those working for non-responsible leaders.
What is responsible leadership, you may ask?
Professor Vogtlin is very clear on the matter that responsible leadership is a collective effort. 'Every party affected by a decision can be regarded as part of the solution'. In this sense, responsible leadership necessitates complexity management. Therefore:
Responsible leaders require strong cognitive, relational, and behavioral capacities to tailor their responses to a wide variety of different demands
When you read this article, Vogtlin will unfold for you what this means in practice.
Insightful article from Christian Vogtlin, who is a professor in Corporate Social Responsibility at Audencia Business School. He is up-to-date on issues of CSR and business ethics in general. We highly recommend reading his article.
THANK YOU, CHRISTIAN VOGTLIN
MOST POPULAR LEADERSHIP AND MANAGEMENT ARTICLES 
#2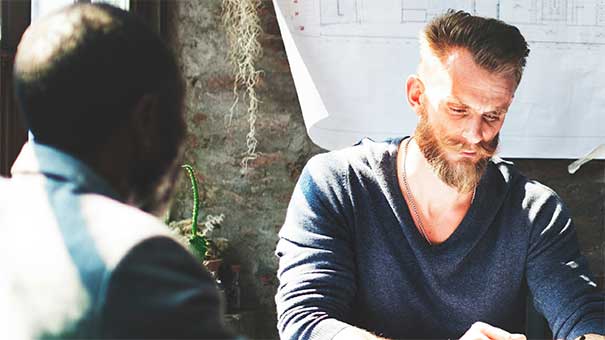 Self-handicapping leadership is a subject that continues to have a lot to offer us all. Professor Decker and Professor Mitchell are experts in self-handicapping leadership and together they are an ocean of knowledge about the great palate of issues, challenges, and opportunities that come forward with increasing awareness about self-handicapping leadership.
This profound knowledge paves the way for providing readers with actionable tips, tools, and guidelines to avoid self-handicapping leadership for organizational health to take its place.
What makes these authors' articles stand out?
Professor Decker and Professor Mitchell speak in a very straightforward manner to us about pitfalls and opportunities. There is no doubt that their honest communication form appeals to us in this day and age, where it can be difficult to find such an authentic style that speaks both the good and the bad with great intention.
This article is from an article series of 12 articles – where each article can be read as a stand-alone. That said, each and every one of them is truly educational and written in a refreshing tone, speaking directly to you. What these articles have in common is the way they provide you with hugely useful leadership and management skills by increasing your awareness about both challenges and opportunities involved.
Another two popular articles from Decker and Mitchell are Tunnel Vision; Its Drawbacks and How to Stay Clear of it and Why Self-Handicapping Leadership is a Hurtful Strategy.
THANK YOU, PHILIP DECKER & JORDAN MITCHELL
MOST POPULAR LEADERSHIP AND MANAGEMENT ARTICLES 
#3 
Complexity Management is a concern of many these days, and with the words of Kim Buch-Madsen – you don't have to love it, but you do need to cope with it.
Fortunately, it is a trainable skill, he assures us, and provides us with 8 specific strategies for coping with complexity management.
First of all, embrace confusion, ambiguities, and contradictions as they are to be expected instead of rejected.
Value holistic non-linear thinking and you will outshine any robot or linear thinker. So, 'look for stories, metaphors, analogies, symbols, and archetypes. Human beings developed these tools for capturing complicated concepts through thousands of years, now we need them more than ever…they are short-cuts for understanding and describing complex matters…'.
Word of advice, says Kim Buch-Madsen, when things get all entangled and seem like one big knot – the way forward is not to find a pattern in all the knots. Instead, begin by identifying and untangling all the little interconnected knots – in what at first appears as one big knot- one knot at a time. By prioritizing action over analysis – the challenge, and so the complexity of the situation at hand is then continuously reduced and a pattern may reveal itself.
Read more about this tip and get many other tools and guidelines for coping with complexity management in this popular article by Kim Buch-Madsen.
You may also want a look at another article by the same author: Why Failure Teaches Success.
THANK YOU, KIM BUCH-MADSEN
MOST POPULAR LEADERSHIP AND MANAGEMENT ARTICLES 
#4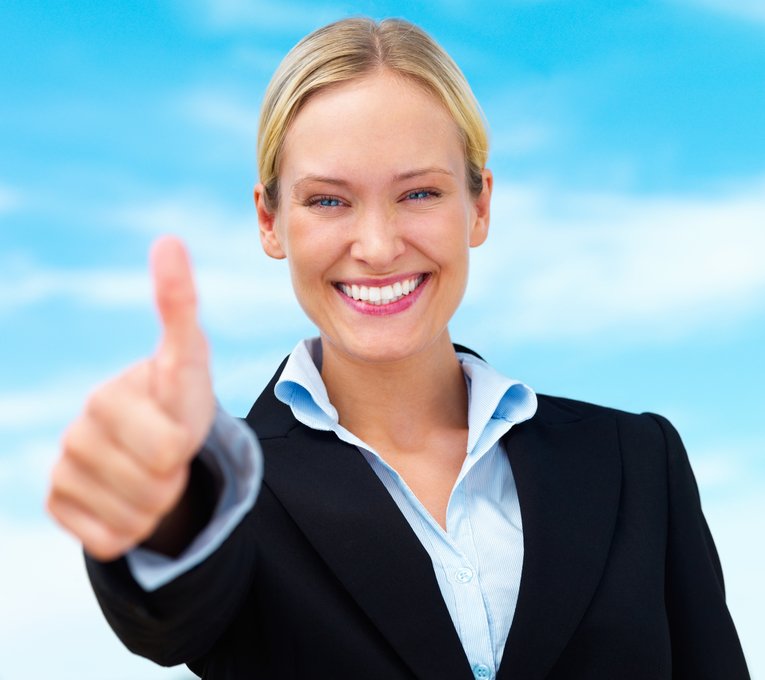 ManageMagazine readers love this article, and thousands have come back to read it yet another time to be reminded of some of the useful points offered.
This article stays on the top five list of best articles in leadership and management published in ManageMagazine because it offers readers such great insights about how leaders and managers can go about coping with the challenges knowledge workers in a way that is beneficial for leadership, knowledge workers, and the organization itself.
Professor Erlend Dehlin is a Professor at the Norwegian University of Science and Technology.
In this article, Professor Dehlin's deep and profound knowledge of the challenges concerning motivating, leading, and managing knowledge workers really shines.
He covers issues such as the great contradictions of knowledge and management, how to give voice to 'communities of practice, what are the characteristics of knowledge workers, and how can we go about empowering knowledge workers through great leadership and management.
If you have not yet read this article – now is the time.
THANK YOU, ERLEND DEHLIN
MOST POPULAR LEADERSHIP AND MANAGEMENT ARTICLES 
#5 

Project leadership expert and coach, Susanne Madsen, succinctly explains what is delegation in project management and tells you how to do it successfully, thoughtfully, and effectively in practice.
ManageMagazine has over the years had the pleasure of giving you many great articles about project leadership from the hand of Susanne Madsen. While articles such as – What are the Differences Between Project Management and Project Leadership AND Top 20 Tips to be the Best Project Leader have been read by the thousands – this article about delegation in management takes the trophy.
 WHEN YOU DELEGATE CORRECTLY, YOU MOTIVATE AND STRETCH THE PERSON YOU ARE DELEGATING TO…
'Many project managers don't delegate because they believe that they either have no one to delegate to or they don't want to lose control of a certain task', explains Susanne Madsen. 'You need to think more broadly, creatively, and strategically. Often team members are perfectly able to perform a task—for instance, one related to detailed planning and estimation—if they are given the opportunity and the right amount of support'.
To get a ton of advice on how to delegate in project management situations, don't miss this article. If interested in the many other great articles by Susanne Madsen, please go to this overview of her articles.
THANK YOU, SUSANNE MADSEN
Note of Thanks to YOU – The ManageMagazine Reader AND ManageMagazine Authors
Thank you to all of you – our ManageMagazine readers. You are tirelessly looking to improve yourself, your ways of practice, and your organization by seeking out knowledge, tips, tools, and guidelines.
By reading articles that help to expand your level of awareness, increase knowledge, and by implementing both awareness and knowledge – for the benefit of people and organizations – you, our dear reader – are making a difference. Thank you.
We would also like to share our heartfelt appreciation with each and every author who has taken the time for sharing their knowledge and expertise with readers. This is for the benefit of us all and for making a positive impact. Thank you.
We hope you will compliment our authors by sharing a comment or their articles with all who can benefit from their expertise.
Word by word, article by article, video by video – with the help of experts around the globe and ManageMagazine readers – we are living our vision of offering actionable advice, tips, tools, and guidelines for the creating healthy organizations of tomorrow.
Together, YOU are connecting research, expertise, and practice – and for that, we are truly appreciative.
We wish you all great leadership and management.
 _____
READ ALSO: What are the Differences between Project Management and Project Leadership?